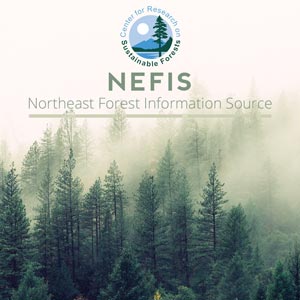 Efficiency of alternative forest inventory methods in partially harvested stands
Problem Addressed:
Which inventory methods are best given the distinct spatial and structural heterogeneity in Maine forestlands.
Goal(s)/Objective(s):
Compare horizontal point, fixed area, and horizontal line measurement methods in partially harvested stands across northern and central Maine.
Key Findings:
Horizontal line sampling proved to be a viable method in post-partial harvest stand conditions.
Recommendation:
There are trade-offs between precision and time costs involved in measurement methods under a range of heterogeneous stand conditions.
Rice, Ben
School of Forest Resources, University of Maine

Weiskittel, Aaron R.
School of Forest Resources, University of Maine

Wagner, Robert G.
School of Forest Resources, University of Maine