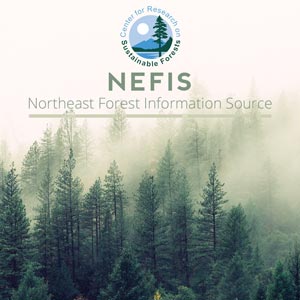 Effect of gap harvesting on epiphytes and bark-dwelling arthropods in the Acadian forest of central Maine
Problem Addressed:
Monitoring and research of arboreal arthropods and epiphytes in gap harvests
Goal(s)/Objective(s):
How epiphyte and arthropod communities are affected by height and diameter of the stem and bark texture on red maple.
Key Findings:
Gap harvesting had the greatest effect on epiphytes and bark dwelling anthropods at the base of the tree.
Recommendation:
Gap harvesting has the potential to maintain the arthropod and empiphyte communities in Acadian forest stands.
Miller, Kathryn M.
Department of Biological Sciences, University of Maine

Wagner, Robert G.
School of Forest Resources, University of Maine
robert.wagner@maine.edu

Woods, Stephen A.
Department of Biological Sciences, University of Maine